Learn more about Motiva® breast implants. Have you ever heard of Ergonomix® implants, for example? These implants are particularly suitable for active women and athletes. Get more information on this topic in the interview.
Why is breast implant filling important?
Are you planning a breast augmentation and don't want to leave anything to chance? In that case, you should think carefully about the choice of breast implant. In this interview, Dr Kai Oliver Kaye, a plastic surgeon, explains how the chosen implant filling can affect the final results. What types of materials are used for filling and how do they affect the appearance, feel and other properties of modern implants currently available?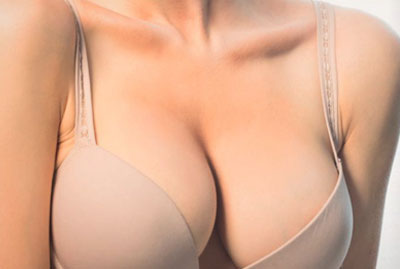 Could you briefly describe the breast implant fillers available in the market today?
Breast implants used today are usually filled with silicone gel and have varying degrees of softness. Even the silicone gel can have different consistencies and plasticity, but as a rule, modern silicone implants are cohesive (that is, the shape of the implant is held together in one piece).

In the United States, surgeons in some cases use breast implants filled with saline, but their use is quite rare in Europe. Saline implants gained some popularity in the North American market during the FDA moratorium on silicone implants between 1992 and 2006. However, advances in clinical efficacy, the safety of silicone implants manufactured after 2006 and the definitive elimination of saline implants have led to renewed confidence and widespread use of silicone as implant fillers in the United States and Europe.

Alternatives such as implants filled with soybean oil have been associated with several adverse events and are even banned in some countries.
Why should patients worry about the implant content before breast augmentation?
Patients should know what material they will have inside their body and they should also be informed about the different types of fillers and their properties before undergoing breast augmentation.

For example, the filling of a conventional anatomical implant (that is, a drop-shaped implant) is characterized by a stable form: the content is a bit firmer, which means that the breasts with these types of implants are firmer to the touch. These implants are ideal for patients whose breasts are slightly sagging.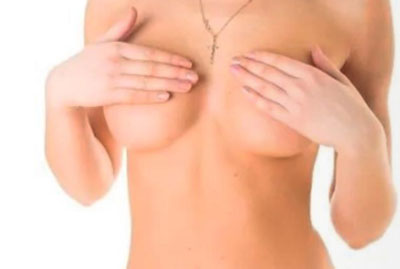 Motiva Ergonomix® implants are designed to mimic the look, feel and movement of natural breasts (photo above is an Ergonomix® patient).
What type of filling is particularly safe?
All modern silicone-filled implants are made of safe and cohesive materials. This means that if the implant is damaged in any way, we don´t have to worry: the implant content will never flow. This type of implant allows us to obtain excellent aesthetic results.
Does this also apply to Motiva® implants?
Motiva® implants are available in two versions of the patented silicone gel: ProgressiveGel® Plus and ProgressiveGel Ultima®. Both silicone gels have high cohesion and low viscosity, and Ultima® in particular adapts very well to body movements. Its interaction with breast tissue and its elasticity makes it ideal even for very sporty women Due to the unique properties of their gels, Motiva® implants can be inserted into the patient´s body through much smaller incisions, leaving very discrete scars.

In fact, Motiva® has partnered with recognized experts to create Motiva MinimalScar®, a breast augmentation with minimal incisions using minimally invasive tools and techniques. For example, standard 300 ml implants leave a scar of about 4.5 cm, while the scar associated with Motiva® implants is about 2.5 to 3 cm.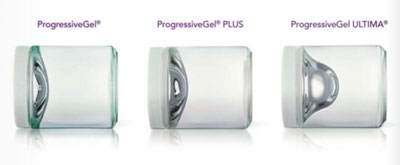 Do the different operating techniques with Motiva Implants® also play a role in healing and the end results?
Breast augmentation with Motiva MinimalScar® is much more technically demanding. A small incision means less space for preparation of the implant pocket. But the process is usually worth it because the scars are barely visible after the procedure and, in addition, with smaller incisions that heal faster, with fewer complications associated with them.
Could you describe in more detail one of the fillings of Motiva® implants?
I would like to present the filling material for Motiva® Ergonomix® implants. The stability of the form is often associated with a certain degree of stiffness. Therefore, Ergonomix® is an excellent option for patients who want a "more natural" look, feel and movement (as if their breasts had not been operated on). Ergonomix® implants are filled with ProgressiveGel ULTIMA® soft gel that is characterized by its high cohesion and low viscosity, which makes them truly ergonomic: that is, they look like real breast tissue, they move with the patient´s body.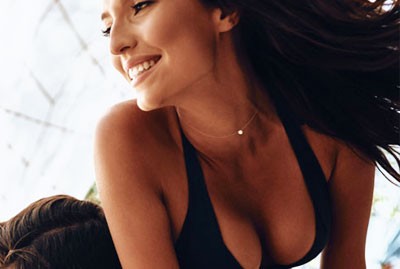 What makes the Ergonomix® implant so unique?
It is its ability to move with the rest of the body due to its low viscosity, while maintaining the shape of the gel at the same time due to its high cohesion. Viscosity refers to the leakage resistance of the substance. Compare, for example, water and syrup: due to its low viscosity, water flows much more easily.
What results can be obtained with Ergonomix® implants?
Motiva Ergonomix® implants offer the most natural results. When using them, you will hardly notice that the patient has had a breast augmentation. The filling material of the Motiva Ergonomix® implants, ProgressiveGel ULTIMA®, is extremely flexible and has a special gel structure that is resistant to damage. I would recommend this material to all patients who are physically compatible with it and want implants of natural appearance, that also feel natural to the touch and have natural movement.
Dr Kai Oliver Kaye
Doctor specialized in plastic, aesthetic and reconstructive surgery. Expert member of the ISAPS association and founder of Ocean Clinic. Specialist in multimodal facial rejuvenation, breast augmentation by implants combined with fat and 360o lipo-abdominoplasty.