Tummy tuck Marbella Madrid
Tummy Tuck can be modified depending on your needs: mini-abdominoplasty, skin resection only, a hybrid tummy tuck, the floating belly button technique, or a full abdominoplasty. The abdominal area may experience important alterations due to weight changes, ageing skin or pregnancy. Not only the skin and the belly button can change their appearance, showing stretch marks or sagginess, as well the abdominal muscles can lose their tone resulting in muscle separation (diastasis) and hernias. Particularly after pregnancy the belly button area can be completely changed, with the pedicle is prolonged and the abdominal wall around the belly button is weakened, leading to both aesthetic and functional impairment.
Technical term: Abdominoplasty, Lipoabdominoplasty
Duration of surgery

90-240 minutes

Anaesthesia

General or Sedation with local / regional anesthesia

Discharge from clinic

next day
Fit for society

7 days

Back to work

10 days

Aftercare and recovery

no sports and special compression garment for 4-6 weeks
Tummy tuck
Related Articles
Before and after photos
Tummy tuck
Tummy tuck photo from real clinical case. Before and after abdominoplasty.

Surgical training video
Lipoabdominoplasty at Ocean Clinic Marbella
Abdominoplasty surgery on a 50 year old male patient. In this plastic cosmetic surgery video the plastic surgeons from Ocean Clinic perform a lipoabdominoplasty. During this lipo tummy tuck procedure 4000ml of fat are removed, the abdominal muscles are tightened and the skin excess is removed. Lipoabdominoplasty is an advanced type of tummy tuck, safely combining liposuction and abdominoplasty to achieve the best results.
⇒ find more videos
3d animation
Tummy Tuck - Full
A full tummy tuck, described in this animation, is a surgical procedure that involves removing excess fat and loose skin, and includes tightenting muscles in the abdominal wall. A tummy tuck, or abdominoplasty, can restore the appearance of a firmer, flatter abdomen.
⇒ Find more 3d animations
In safe hands!
At Ocean Clinic, we bring together the world's leading plastic surgeons, specialists in tummy tuck, with more than 15 years of combined expertise and experience in plastic and cosmetic surgery.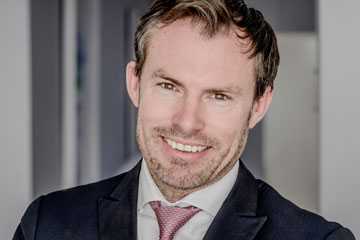 Dr Kai O Kaye
Specialist in plastic, aesthetic and reconstructive surgery, expert member of the ISAPS association and founder of Ocean Clinic.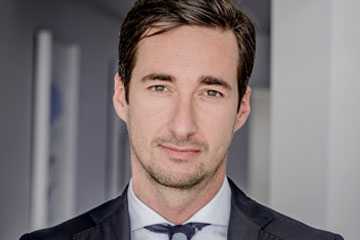 Dr Richard M Fakin
Plastic surgeon in Zurich and Madrid, member of the European Board of Plastic Surgery and adjunct professor at the University of Zurich.
Ocean Clinic Group
The top plastic and cosmetic surgery clinic specializing in tummy tuck, located in Marbella, Madrid and Zurich. With more than 15 years of experience and performing more than 1000 surgeries a year. Medical professionals, modern facilities, trust, experience and security. Come and meet us!