Breast reduction Marbella Madrid
Breast reduction surgery (reduction mammoplasty) is the procedure of choice for women experiencing discomfort and symptoms related to large and heavy breasts (breast hypertrophy).
Many patients complain about skin rashes, redness and itching, especially during the hot summer months. A majority also suffers from back and neck pain, which is usually progressive over the course of time, despite regular physiotherapies and cranio-sacral massages. Breast reduction is a single-step procedure, instantly relieving the symptoms by reducing and remodeling your breast tissue and the excess skin. It is not only about downsizing the size but also about achieving a more attractive and symmetric shape.
After the surgery, patients often report an absence or big reduction of cervical / back pain, a more active lifestyle, new motivations towards sport activities, as well as an elevated self-confidence.
Before and after photos
Breast reduction Hall-Findlay
Female patient with large breasts who wanted a breast reduction. A reduction mammoplasty with an inverted T scar, Hall-Findlay technique, was performed.

Surgical training video
Breast reduction at Ocean Clinic Marbella
In this breast reduction plastic surgery video, the surgeons from Ocean Clinic, perform a breast reduction in Hall-Findlay technique. Using a cranial-medial pedicle for the MAC (Mamilla-Areola-Complex). In this breast reduction case the normally pure vertical scar is converted in to a inverse T-Scar to offer a solution for a the skin excess in both axillas and lateral breast mound which has been treated with liposuction. The plastic surgeons remove a total of 1900cc from one breast and 1700cc from the other breast to correct the asymmetry. The breast reduction was assisted with liposuction (liposculpture) of the axillas and the lateral breast mound.
⇒ find more videos
3D Animation
Reduction mammaplasty
Reduction mammaplasty or simply, breast reduction, achieves good results in alleviating problems like: Breasts that are excessively large in proportion to body size are a frequent cause of back and neck pain as well as grooves or irritation on the shoulders from bra straps. A breast reduction removes extra breast tissue to achieve a healthier, more comfortable size and reshapes the breasts, making them firmer and lifting them to a more youthful position.
⇒ Find more 3d animations
Patient testimony
The pain and the redness are finally gone. I feel free now (…), I can wear what I want and do things I could not do for a long time.
Marbella Madrid in Reduction mammoplasty
... after surgery and beyond
Breast reduction aftercare
The Ocean Clinic is dedicated to avoiding any unnecessary pain. We routinely perform a temporary local nerve block of relevant sensory nerves, thus considerably lowering the pain in the early post-operative period. With an additional combination of one or two painkillers, you should be free of pain. Our suturing is resorbable; there is no need to remove stitches. Postoperative lymphatic drainage is advisable after this kind of procedure.

We will provide you with a special bra to be worn for about 4 to 6 weeks. Do not lift any objects beyond 5kg and avoid sports involving weights during this period.
Breast reduction procedure related risks
There are non-specific risks that are connected to any kind of surgical procedures like hematoma, infection, seroma. When choosing the right technique for shaping the pedicle perfusing the areola, the restriction of blood supply to the nipple or areola (necrosis) is extremely rare. Avoiding smoking for 1 month prior to surgery and 4-6 weeks post surgery enhances the wound healing process and to minimize risk for nipple necrosis. The impairment of lactation in case of future pregnancy is a possibility.
Breast reduction alternative treatments
In cases of a predominantly saggy breast with only some degree of hypertrophy, a breast lift with limited removal of breast and fat tissue could be an option.
However, most cases will require a full breast reduction in order to cure the symptoms and result in a proportional, attractive and adequately smaller breast.
Ocean Clinics experience in breast reduction
In 2004 Dr Elizabeth Hall-Findlay published her modified and novel approach for breast reduction. In 2007, we started to operate large breasts with this method and with a growing number of satisfied patients and long-term outcomes, it became our standard breast reduction procedure.
We perform our specially developed peri-areolar suture technique (if necessary) in order to minimize the appearance of scars. Our after treatment relies on an inter-disciplinary program for post-operative scar treatment. We are mostly performing simultaneous liposuction in the surrounding areas, such as the rest of the chest, flanks and the area frontal to the axilla for a better aesthetic result and have no need for drains in most cases.
In safe hands!
At Ocean Clinic, we bring together the world's leading plastic surgeons, specialists in breast reduction, with more than 15 years of combined expertise and experience in plastic and cosmetic surgery.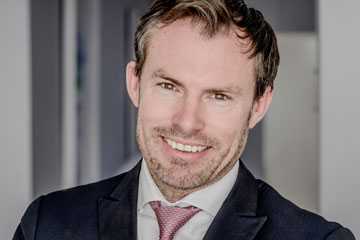 Dr Kai O Kaye
Specialist in plastic, aesthetic and reconstructive surgery, expert member of the ISAPS association and founder of Ocean Clinic.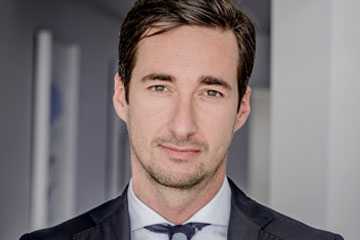 Dr Richard M Fakin
Plastic surgeon in Zurich and Madrid, member of the European Board of Plastic Surgery and adjunct professor at the University of Zurich.
Dr Felix Paprottka
Member of EBOPRAS, he joined the Ocean Clinic Marbella in 2017 where he completed his residency program in plastic and cosmetic surgery.
Ocean Clinic Group
The best plastic and cosmetic surgery clinic specialized in breast reduction. Located in Marbella, Madrid and Zurich. With more than 15 years of experience and performing more than 1000 surgeries a year. Medical professionals, modern facilities, trust, experience and security. Come and meet us!