Liposuction Liposculpture - Marbella Madrid - Body Contouring
Liposuction (or liposculpture) body contouring is the surgical removal of fat deposits via a cannula using various types of suction techniques. It is suitable for almost any body area but typically the abdomen, legs, neck, breast, hips and buttocks are among the most requested. Moreover, liposuction may also contour the body's silhouette and promote skin retraction and smoothening. The fat removed does not normally return easily and so the changes made are long-lasting, so long as body weight remains stable.
The ideal candidates for liposuction are men and women with stable body weight but resistant fat deposits in a single or multiple body regions. At Ocean Clinic, we frequently combine liposuction with numerous surgical procedures, such as tummy tucks, body-lift or even face lift, in order to achieve better contouring and therefore an enhanced over-all cosmetic outcome. Additionally, we can use your autologous (own) fat harvested by liposuction as a valuable soft tissue filler and powerful skin quality enhancer by means of simultaneous fat transfer. Typically, the face, breast and buttocks are among the most requested areas for fat transfer. Dark rings under the eyes, adherent and irregular scars as well as tissue irregularities can be significantly improved by autologous fat transfer. Overall, liposuction is a quick, safe and effective procedure addressing your long-lasting problem areas and giving back some harmonic contour. And, as an added bonus, this valuable fat can be transferred elsewhere in the body.
Before and after photos
Liposuction with Body-jet®
Waterjet-assisted liposuction. 46-year-old female patient with fat excess in inner and outer thighs. Photo before and after from real clinical case.

Surgical training video
Liposuction / liposculpture at Ocean Clinic Marbella
In this training video you learn about Nutational Infrasonic Liposculpture, NIL. The Ocean Clinic plastic surgeons mostly prefer to use the Nutational Infrasonic Liposculpture Technique with the Lipomatic 4 aspirator. This advanced machine uses very fine vibrating cannulas which cause less trauma and bruising and achieve much smoother tissue contours. Downtime and postoperative pain are reduced significantly while the aesthetic results a far superior to other techniques.
⇒ find more videos
3d animation
Liposuction and liposculpture
Almost any area of your body can be contoured with liposuction – thighs, hips, buttocks, lower legs, back, abdomen, chest, upper arms, neck, jaw line and cheeks - creating a slimmer, shapelier appearance. The procedures may vary for specific body areas, but the general processes are similar. So, watch and learn how liposuction is performed on the outer thighs.
⇒ Find more 3d animations
Liposuction Liposculpture - Marbella Madrid - Body Contouring
... after surgery and beyond
Liposuction aftercare
The majority of postoperative swelling normally subsides after 1 week and only in the rather unlikely case of bruising, it may take up to few weeks to completely disappear. However, it will take several months for skin to completely retract, redefine and tighten. Compression garments are to be continuously applied for around 4 - 6 weeks in most cases.
Liposuction results are long lasting if you maintain a stable postoperative weight. However, in case of weight gain, the remaining fat cells do not reproduce but grow bigger, possibly resulting in local relapse of fat deposits. We strongly support postoperative skin treatments and massages for lymphatic drainage for maximized and enhanced outcome.
Liposuction related risks
There are non-specific risks that are connected to any kind of surgical procedures like hematoma, infection and seroma.
Contour irregularities are rare but can occur particularly in patients with thin skin and loss of elasticity. It is paramount to choose the individual technique tailored to each patient's conditions, and to select cannula size depending upon the body region to minimize the risk for irregularities and lower the risk of fat embolism. Tell your surgeon about your general health conditions and any medications you regularly take.
Liposuction alternative technique
An alternative to liposuction may be a surgical fat and skin removal through an open technique, such as tummy tuck. There are other non-invasive cosmetic and dermatological treatments available on the market which may provide some beneficial effect but are often more limited in the aesthetic outcome and can be very time consuming.
Ocean Clinics experience in liposuction
The Ocean Clinic group performs over 300 liposuctions a year, either as a stand alone or as a combined procedure. Having solid, long-standing expertise, we are also the
official training center for the WAL (Bodyjet®)
, teaching national and international visiting doctors and organizing instructional courses for surgeons four times a year. Numerous publications and congress lectures on fat removal techniques and fat grafting underline our knowledge in this field. We are strong supporters of the concept of autologous fat transfer and strongly believe in the regenerative ability of adipose grafting.
In safe hands!
At Ocean Clinic, we bring together the world's leading plastic surgeons, specialists in liposuction, with more than 15 years of combined expertise and experience in plastic and cosmetic surgery.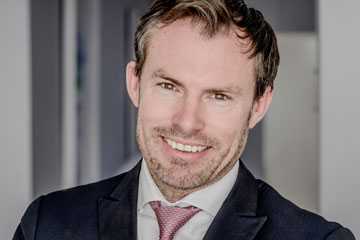 Dr Kai O Kaye
Specialist in plastic, aesthetic and reconstructive surgery, expert member of the ISAPS association and founder of Ocean Clinic.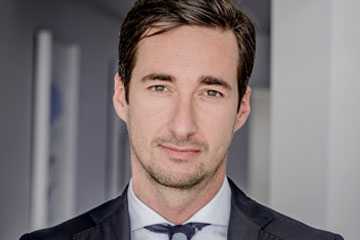 Dr Richard M Fakin
Plastic surgeon in Zurich and Madrid, member of the European Board of Plastic Surgery and adjunct professor at the University of Zurich.
Ocean Clinic Group
The top plastic and cosmetic surgery clinic specializing in liposuction, located in Marbella, Madrid and Zurich. With more than 15 years of experience and performing more than 1000 surgeries a year. Medical professionals, modern facilities, trust, experience and security. Come and meet us!