Ear correction surgery Marbella Madrid
Ear correction and ear pinning procedures treat an exposed feature of the face- your ears. Due to alterations in the development of the ear during pregnancy, weak cartilage or certain genetic dispositions, the ears maybe protruding, misshaped or irregular in shape. Depending on your case, an otoplasty can address shape, size, position or all of the above at once.

Ear correction surgery has a very low complication rate and a very high satisfaction rate with our patients. The procedures can be performed either as an isolated procedure or in combination with other facial procedures like facelift, browlift, frontal lift, chin augmentation with implants or rhinoplasty.

Pre-operative considerations include an thorough evaluation of your ear shape and the recommendation of the adequate technique or combination of techniques to achieve long-lasting and natural results.
Technical term: Otoplasty
Duration of surgery

1-2 hours

Anaesthesia

Sedation and local or only local

Discharge from clinic

Same day / 1 night
Fit for society

7 days

Back to work

3–7 days

Aftercare and recovery

Bandage for 24 h, elastic hair band for 4 weeks
Ear correction
Related Articles
Before and after photos
Ear correction surgery
Antihelix-plasty for the correction of ear deformity. Concha reduction, reducing the large bowel of cartilage that forms the centre of the ear.

Surgical training video
Otoplasty at Ocean Clinic Marbella
In this instructive video the plastic surgeons from Ocean Clinic, perform a bilateral otoplasty. A correction of protruding ears in a 21 year old female patient. The operation includes a rotation of the concha, ear bowl. A new folding of the anthelical fold to correct the shape of the ear. The procedure is carried out under local anesthetic with sedation.
⇒ find more videos
Ear correction surgery Marbella Madrid
... after surgery and beyond
Otoplasty aftercare and recovery
The Ocean Clinic Concept is to avoid any unnecessary pain and discomfort. Most of our ear correction procedures are performed under local anesthesia with intravenous sedation. This concept allows for a complete pain–free procedure with our patients being sedated only for their comfort. Postoperative pain in ear pinning / ear correction surgery is not common, most of our patients only have a slight pain and tenderness at touch for 24h- 48 h treated with oral pain medication.
Most patients can go home on the same day and come for a check-up the day after; stiches are removed after 10 days. An elastic headband needs to be worn 2 weeks day & night and another 2 weeks during the night only.
During the first 4 weeks postoperative our patients will be referred to our unique physiotherapeutic aftercare for quicker recovery and less swelling.
Do not lift any objects beyond 5kg and avoid sports involving weights during 14 days.
Otoplasty relevant risks
Ear correction surgery has very few complications if carried out by an experienced surgeon in a accredited facility. Rare complications include postoperative bleeding requiring revision, asymmetries of the ear due to release of internal sutures (relapse), unsatisfactory scar healing requiring scar correction at a later date and prolonged recovery due to swelling and / or hematoma.
Changes of sensibility of the skin are expected during the early postoperative period and disappear with time.
How long does a ear correction /pinning last?
Once a stable result is achieved after 3 months healing time the results are in most cases for life.
Otoplasty alternatives
There are non-surgical methods like Ear-Fold on the market which treat the ear cartilage deformity with some kind of clipping trough the skin. This kind of treatment has not proven it´s long-term results so far but promises quicker recovery than surgical otoplasty. It is not suitable for all patients, our surgeons will advise if your anatomy would be suitable for this alternative or not.
Ocean Clinics experience in otoplasty
Our surgeons performed more than 400 otoplasty procedures within the last 10 years. Our clinic has a vast experience in cosmetic pediatric and adult ear correction techniques as well in ear reconstruction after accidents or tumor resection.
In safe hands!
At Ocean Clinic, we bring together the world's leading plastic surgeons, specialists in ear correction surgery, with more than 15 years of combined expertise and experience in plastic and cosmetic surgery.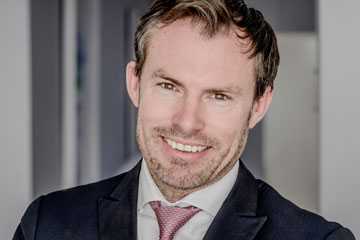 Dr Kai O Kaye
Specialist in plastic, aesthetic and reconstructive surgery, expert member of the ISAPS association and founder of Ocean Clinic.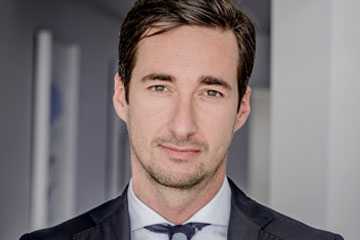 Dr Richard M Fakin
Plastic surgeon in Zurich and Madrid, member of the European Board of Plastic Surgery and adjunct professor at the University of Zurich.
Dr Felix Paprottka
Member of EBOPRAS, he joined the Ocean Clinic Marbella in 2017 where he completed his residency program in plastic and cosmetic surgery.
Ocean Clinic Group
The best plastic and cosmetic surgery clinic specialized in ear correction surgery. Located in Marbella, Madrid and Zurich. With more than 15 years of experience and performing more than 1000 surgeries a year. Medical professionals, modern facilities, trust, experience and security. Come and meet us!