Eyelid lift Blepharoplasty - Marbella Madrid
Eyelid lift a/o blepharoplasty surgeries treat the most important area of the face - your eyes. Due to constant movement, anatomical changes and thin skin in the eye region the ageing process very often starts around the eyes. Depending on your case, an eyelid lift surgery can either address excess skin on the upper and lower eyelid, eye-bags (bulging fat below the eye), wrinkles on the lower lid or all of the above at once.

Eyelid surgery has a very low complication rate and a very high satisfaction rate with our patients. The procedures can be performed either as an isolated procedure or in combination with other facial procedures like facelift, browlift frontal lift, chin augmentation with implants or rhinoplasty.

Pre-operative considerations include an thorough evaluation of your periorbital anatomy and bone structure including the recommendation of possible complementary procedures like a brow lift to correct brow ptosis (hanging of the brow) and / or a periorbital fat transfer to correct sunken eyes. Our advice regarding the combination of techniques, your understanding of the 3 dimensional ageing process and our enthusiasm for the best possible results are paramount in obtaining long-lasting and natural results.
Before and After Photos
Eyelid surgery
Upper and lower eyelid lift, performed together, to allow a simultaneous recovery. Real patient results from many of Ocean Clinics blepharoplasty surgeries performed.

Surgical training video
Blepharoplasty at Ocean Clinic Marbella
In this blepharoplasty surgery video, the plastic surgeons from Ocean Clinic, perform a upper and lower eyelid lifting with lateral canthopexy at the same time. A 55 year old female patient with lower eyelid laxity, significant upper and lower eyelid skin excess. Prolaps of the lower eyelid fat, the famous eyebags. Lateral canthopexy to prevent lower lid malposition and laxity of the lower lid.
⇒ find more videos
3D Animation
Eyelid surgery - upper eyelid
This animation describes upper eyelid surgery, which can reduce the appearance of heavy and sagging upper eyelids. The aging process, heredity, skin type and environmental factors, such as sun damage, can cause the eyelids to sag and droop or become puffy and heavy, making you appear sad, tired or older than you feel. Depending on your specific needs, the plastic surgeons may also suggest a brow lift to improve your upper eyelids.
⇒ Find more 3d animations
Lower blepharoplasty
Banish eye bags for good with lower eyelid surgery.
⇒ Lower blepharoplasty
Eyelid lift Blepharoplasty - Marbella Madrid
After Surgery and Beyond
Blepharoplasty aftercare
The Ocean Clinic concept is to avoid any unnecessary pain and discomfort. Most of our eyelid lift procedures are performed under local anesthesia with intravenous sedation. This concept allows for a complete pain –free procedure with our patients being sedated only for their comfort. Postoperative pain in eyelid surgery is rare most of our patients only have a slight feeling of pressure around the eyes for 24 h- 48 h treated with oral pain medication.
Most patients can go home on the same day and come for a check -up the day after; stiches are removed after 7 days. During the first 4 weeks postoperative our patients will be referred to our unique physiotherapeutic aftercare for quicker recovery and less swelling. Do not lift any objects beyond 5kg and avoid sports involving weights during 14 days.
Blepharoplasty procedure related risks
Eyelid surgery has very few complications if carried out by an experienced surgeon in an accredited facility. Rare complications include postoperative bleeding requiring revision, asymmetries of the eye due to pulling of the scar (Ectropium), unsatisfactory scar healing requiring scar correction at a later date and prolonged recovery due to swelling and / or hematoma.
Changes of sensibility of the skin are expected during the early postoperative period and disappear with time.
How long does a eyelid lift last?
Most patients have a very satisfying result for 8-10 years or more. However, facial ageing continuous after any procedure, therefore many of our patients choose to have touch-up procedure or alternative treatments after 10 years.
Blepharoplasty alternative treatments
Facial Fat grafting alone is a possible alternative technique if the laxity of skin and muscle is not too pronounced and the hollowness around the eyes one of the issues to be treated. More than 1 session may be necessary, as the body absorbs a certain amount of transplanted fat. It may be an option if you wish a shorter procedure without incisions, but the results are less dramatic than with an eyelid lift.
A deep dermal skin resurfacing with a Phenol Peel can be a valid treatment alternative for skin with very pronounced Elastosis and Photo-Ageing. This method has dramatic results with periorbital rejuvenation, but recovery is longer than with the surgical eyelid lift and results and suitability are skin-type dependent.
Ocean Clinics experience in eyelid surgery
Our surgeons performed more than 1000 blepharoplasty procedures within the last 10 years. Our clinic is a worldwide leader in combining surgical periorbital rejuvenation techniques with Facial fat grafting for re-volumizing of the ageing orbit and skin resurfacing with Peels to address the skin texture of the periorbital /eyelid region to remove imperfections like age spots and discolorations in one single treatment session. Many of these techniques have been published in international peer-reviewed journals and are on the forefront of new field of 3-dimensional facial rejuvenation.
In Safe Hands!
At Ocean Clinic, we bring together the world's leading plastic surgeons, specialists in eyelid lift surgery, with more than 15 years of combined expertise and experience in plastic and cosmetic surgery.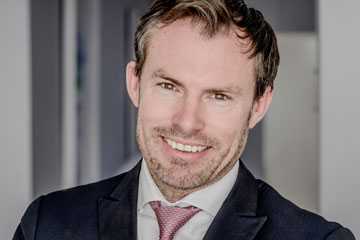 Dr Kai O Kaye
Specialist in plastic, aesthetic and reconstructive surgery, expert member of the ISAPS association and founder of Ocean Clinic.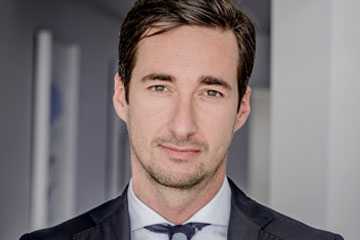 Dr Richard M Fakin
Plastic surgeon in Zurich and Madrid, member of the European Board of Plastic Surgery and adjunct professor at the University of Zurich.
Ocean Clinic Group
The top plastic and cosmetic surgery clinic specializing in eyelid lift surgery, located in Marbella, Madrid and Zurich. With more than 15 years of experience and performing more than 1000 surgeries a year. Medical professionals, modern facilities, trust, experience and security. Come and meet us!