Experience in reconstructive surgery
Treated hundreds of people suffering from deformities following accidents or illnesses, such as cancer, as well as those born with congenital defects, Ocean Clinic's plastic surgeons have a wealth of experience in reconstructive plastic surgery.
Specialists in reconstructive surgery
All reconstructive surgeons at Ocean Clinic Marbella and Madrid are experienced in reconstructive procedures. They have undertaken many additional studies and residencies in specialist units.
Types of reconstructive plastic surgery
Breast reconstruction following mastectomy
Skin cancer surgery
Septum deformities
Cleft lip and palate surgery
Removal of cysts and tumours
Eyelid repair for entropion, ectropion and ptosis
Correction of diastasis recti following pregnancy
Treatment of umbilical and scrotal hernias
Revision of scars and burns
Examples of reconstructive surgery
Breast reconstruction following a skin-sparing mastectomy or lumpectomy can be carried out very successfully using a breast implant, transplanted fat, or both. Where a mastectomy leaves the skin too tight, a tissue expander is used to stretch the skin over a period of several weeks.

If a full mastectomy has been carried out, it is in some cases possible to reconstruct a breast exclusively with a patient's own tissue. Known as "autologous flap" surgery, it involves taking a section of skin, fat and sometimes muscle, from elsewhere on the body and transplanting it to the breast.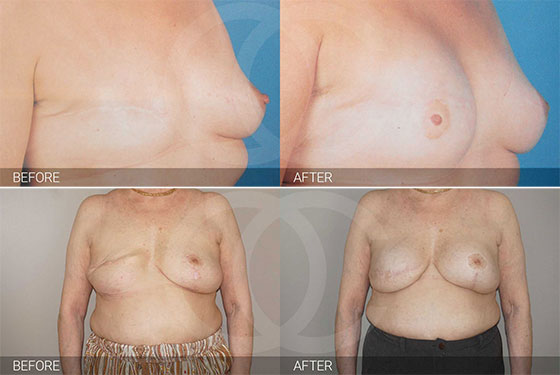 Surgical excision of a scar involves cutting out the existing scar and resealing the wound. There are a number of different excision techniques a surgeon can use depending on the type of scar a patient has.

In addition to surgical excision, there are non-surgical treatments that can improve the appearance of a scar, such as laser resurfacing and skin peels. Usually, the best results can be achieved through a combination of surgery and non-invasive procedures.

Facial deformities can be caused by congenital defects, injury to the facial bone complex and treatment for oral, head and neck cancers. Surgery for these types of conditions focuses on rearranging and repairing skin, tissue and muscle. It can also involve skin, bone and cartilage grafts, the use of facial implants and transplanted fat.

The aim of surgery is always two-fold; to give the patient the best possible aesthetic outcome and to restore full function. Maximising the patient's ability to eat and speak normally, and relieving pain caused by a facial defect, is always a top priority.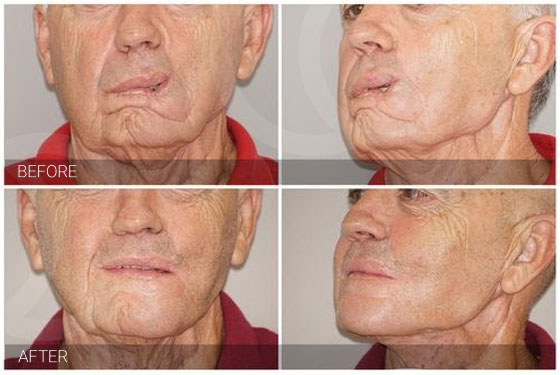 Septum deformities can be genetically inherited or acquired due to accidents, soft tissue diseases or previous rhinoplasty surgery. A septoplasty is used to address functional deficits like difficulties with breathing or snoring, while rhinoplasty can address the appearance of nasal deformities. When these two procedures are combined together, it's called septorhinoplasty.
Reconstructive surgeons Ocean Clinic Marbella and Madrid
Ocean clinic's staff have carried out numerous humanitarian missions to deliver reconstructive surgery in developing nations around the world. The team has visited Peru, Kenya and Ethiopia and operated on hundreds of adults and children.

They have helped change lives by treating a diverse array of conditions including congenital malformations, tumours covering the whole body, chronic wounds and ulcers, burns, and chronic disfiguring diseases like M. Recklinghausen. Ocean Clinic was awarded the Medical Charity Award at the German Medical Awards in recognition of its work.

Would you like to know more about Ocean Clinic's expertise in reconstructive surgery and how we can help you or a loved one? Contact us for a consultation with a surgeon.