Top body contouring #1
Fat Grafting
Fat Grafting also known as at transfer, is fast becoming one of the most in-demand cosmetic procedures as it can help to sculpt and contour the body using no external materials (such as implants or dermal fillers) - it just uses your own body fat.

"The main benefit of this technique is that it uses 'like for like' – replacing lost fat with fat from another part of the body, rather than using a synthetic substance.

"The fat contains living stem cells, which can form new connections with blood vessels once transplanted. The results are superior because the living stem cells not only fill and plump, they actually have a genuine rejuvenating effect. The results are more natural looking and they're longer lasting." says Medical Director at Ocean Clinic, Dr. Kai Kaye.

Fat is removed by liposuction (from areas with excess fat cells) and re-inserted in areas that are flat, or require a little more shape. "Fat is most commonly harvested from the stomach, waist, thighs and flanks – most people tend to have it available here! Additionally, fat in these areas tends to persist, even with weight loss. It is hoped that when the fat is transferred to its new site, it will behave the same way.

"The fat is prepared for reintroduction to the body and transferred to a small syringe that allows for meticulous and more accurate injection. A special cannula for injecting fat is attached to the syringe and the tip inserted into the recipient site.

"Tiny droplets of fat are injected – it is a high precision procedure. If large deposits are introduced they become hardened and calcified. Additionally, highly skilled technique ensures more cells will gain a blood supply and become permanent tissue. No scar should be left on the injection site." "Popular areas for fat transplantation include cheeks, lips, temples, eyes, nasolabial folds (marionette lines), breasts, buttocks and the back of the hands.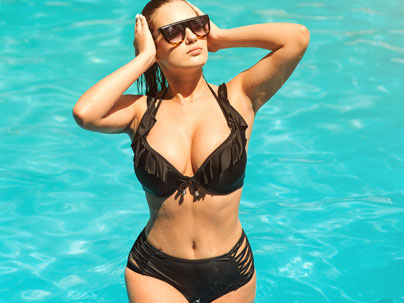 Top body contouring #2
Brazilian Butt Lift
Brazilian Butt Lift or BBL as it is affectionately known is a form of gluteoplasty, where the buttocks are reshaped and redefined. During a BBL the waist and upper thighs can also be contoured to give a more curved appearance. Think slim waist, curvy hips, and pert rounded buttocks. Our top surgeon at Ocean Clinic, Dr. Kai Kaye has performed around 300 BBLs in his career so far and so has excellent skills, experience and success in this procedure.

This plastic surgery either involves fat grafting (see above); fat being removed via liposuction from other areas of the body (through multiple tiny incisions) and inserted into the buttocks and surrounding areas to mould and sculpt the ideal, desired shape for the patient. The other option, a more intense and invasive surgical procedure, is gluteal implants which vary in size, as would a breast implant, though these are more robust as they are designed to withstand tougher usage and pressure.
Top body contouring #3
Liposuction
Liposuction can remove unwanted fat and leave the body more in proportion, contoured and looking its best. At Ocean Clinic Marbella we offer water-jet assisted liposuction as this helps to reduce bruising and swelling and is a kinder method. Liposuction is a versatile treatment that can be used on most areas of the body where fatty deposits collect.

The most frequently treated areas are the stomach and flanks, hips, buttocks, outer and inner thighs, arms, back, chin and neck area. In more colloquial terms, people often want to know if we can treat their "love-handles", "saddle bags", "bra rolls", "banana rolls", or "double chin" – and the answer is yes!

Safety is our first priority when performing liposuction and for that reason we will usually only remove up to 5,000 cc of fat (11 lbs) in one session.You should therefore have a healthy starting bodyweight to be a good candidate.
Top body contouring #4
CoolSculpting
CoolSculpting refers to the machinery used to freeze stubborn fat zones. The ice cold temperatures destroy the fat cells in the isolated areas; the body then naturally disposes of them over time leaving you with less fat in that designated area. This is a non-invasive procedure with minimal pain and recovery time. The areas usually focussed on with CoolSculpting are the belly, upper arms, thighs, chin and jawline, bra fat and back fat, and flanks. A perfect option for those looking for a non-invasive treatment.

CoolSculpting can take a few months to show the ultimate results, and often requires more than one treatment, so, to be summer-ready, there's no time like the present!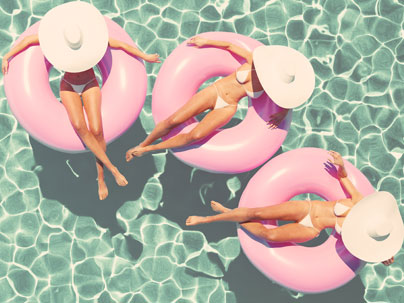 Top body contouring #5
Breast Augmentation
Breast augmentation can also now be achieved by way of a fat transfer (see section on fat grafting for more details), taking fat from other areas of the body and using it to sculpt and shape the breasts using your very own fat!

Implants are still the most common option; a wide range of sizes, shapes, insertion locations, and materials are available so this requires thought and planning with your surgeon. Implants are inserted into the breast area (different methods are to be discussed prior), nipples are sometimes relocated if the surgery requires reconstruction. It is advised that implants are checked regularly and changed after around the fifteen year mark, but this varies from patient to patient.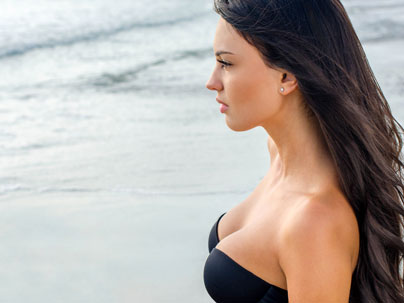 Top body contouring #6
Tummy Tuck
Tummy tuck - also known as abdominoplasty - is a more serious and invasive cosmetic surgery which will take some weeks to recover from. A tummy tuck (abdominoplasty) involves the tightening of the abdominal wall muscles to create a flatter, firmer underlying muscle structure. This prevents the tummy from bulging when sitting or bending.

Excess abdominal skin and fatty tissue is removed and then the skin is pulled tight and reattached; this improves the appearance of crêpe-like skin, stretch marks and scars.

To complete the remodelling, the surgeon acts as an artist, using liposuction to remove fat deposits from the waist, flanks and upper abdomen. This plastic surgery leaves a discreetly positioned scar in the pubic area which, over time, becomes very unnoticeable.
For further information on any of these top body contouring procedures contact our expert team at Ocean Clinic today.