People who dislike their noses often spend years debating whether they should have rhinoplasty surgery. There are various considerations; from the cost of the procedure, perceived pain and necessary downtime, to whether you'll be happy with the end result.
Do you believe a nose job would make you feel better about your appearance but at the same time worry about something going wrong? This is totally normal. Because the nose is centre of the face, the thought of altering it can induce the biggest fears. You might think, "What if the new nose doesn't suit me?". However, as the dominating facial feature, rhinoplasty also offers the biggest potential for positive transformation - of both a patient's looks and their confidence.

To assess the impact rhinoplasty surgery could have on your life, it's helpful to look at the data. There have been a number of studies looking at patient satisfaction, as well as research into other people's perceptions of those who have undergone surgery.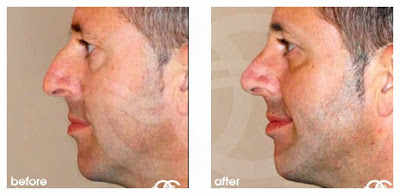 How satisfied are nose job patients?
In 2015, a group of researchers analysed 2,326 reviews posted by people who had undergone rhinoplasty on the website RealSelf. Past research into patient satisfaction had been based upon data and opinions from surgeons.

Study author Ibrahim Khansa MD, said: "The website allows patients who have undergone a plastic surgical procedure to rate their experience as "worth it" or "not worth it", and to provide reasons for their rating. Since patient entries on the website are not surgeon-initiated, and can be anonymous if the patient desires; they do not carry the inherent bias of surgeon-initiated questionnaires."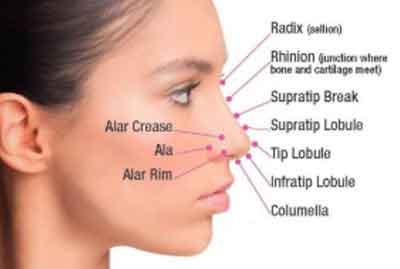 The results of the study, which involved reviews from 2,032 females and 294 males, found the overall satisfaction rate was 83.6% (although females were more likely to be satisfied then males).

The top reasons for satisfaction among females were: the nose feels more natural (29.7%), nose is smaller (18.3%) and surgeon was honest (18.2%). For men, they reported being satisfied that the nose feels more natural (36.5%), surgeon was honest (22%) and tip rotation is good (12.1%).
What do other people think of nose job patients?
You might think you'll look dramatically different after a nose job, but will other people even notice? A recent study set out to measure how perceptions about a person changed following Rhinoplasty surgery.

Through a web-based survey, 473 participants were asked to view pictures of patients before and after rhinoplasty. The survey participants, who were unaware of the 13 patients surgery status, were instructed to rate the person in each photo for attractiveness, perceived overall health and perceived success (a scale of 0-100 was used).

The images of patients post-rhinoplasty were better perceived on all fronts. They were rated to be on average:
14 points more attractive
10 points healthier
9 points more successful
Study author Lisa Ishii MD said: "These findings propose that patients experience an improvement in social interactions stemming from the positive effect of rhinoplasty surgery on observer perceptions."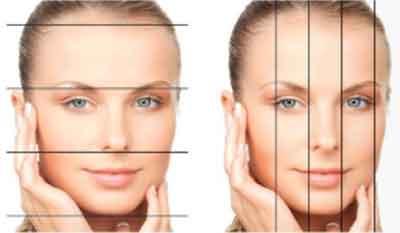 It's not just health and success that can be inferred from our appearance; we make many different judgements about a person's attributes within seconds of seeing their face. Research we have previously written about demonstrated how we unconsciously assess people for traits like trustworthiness, intelligence and friendliness.

As such, changing facial features actually can have a positive effect on a patient's social interactions. Furthermore, people considered to be attractive receive significant social benefits, such as finding it easier to get jobs and promotions and even getting more lenient court judgments.
How will the surgeon know what nose will best suit my face?
If you'd like a nose job but worry the surgeon will make it too small or too curved, making it look out of proportion, it's helpful to understand how surgeons plan a rhinoplasty procedure. First and foremost, they listen to your aesthetic desires, then they assess you physically to see what's possible.

Additional to this, they are guided by mathematical formulas, which help them ascertain the perfect proportions for your nose in relation to your face. Measurements taken into consideration include the width of your nose, the length and projection of your nose, the shape of the septum, how much columella at the end of your nose is on show, as well as the size and rotation of the nasal tip (the amount the nose is turned up). Learn more here.

All of this ensures your new nose will blend seamlessly with your face and enhance your other features. The aim with rhinoplasty is always subtlety, and small tweaks can make a big difference. If you don't tell people you've had rhinoplasty, people are often unable to put their finger on why you look better.

Because it's not always obvious, patients often opt to keep their surgery a secret, but Ocean Clinic Marbella patient Kara Caradas (pictured below) spoke out to Society Magazine about her experience.

"I felt absolute confidence in my surgeon and his team and honestly couldn't fault anything," she said. "It was better than I could have imagined and I was thrilled with the results. People worry about plastic surgery, as there's so much that could go wrong, but choosing Dr. Kaye was the best decision I've ever made."

To book a rhinoplasty consultation, contact Ocean Clinic Marbella via our contact form or call 951 775 518.