What are the best non-surgical treatments for aging neck?
To rejuvenate the neck area in a non-surgical manner, there are many questions your practitioner will have to address; are we able to treat the neck alone? Are we going to have to include treatment to the mid-face, temple, lower face in order to achieve the desired results? Which combination of treatments is right for this particular neck (and face)? In other words, are we rejuvenating the whole area, or can we focus on simply the neck alone? This depends on a whole host of factors that vary from person to person, so an in-depth consultation will be required prior to receiving any treatment.

The skin on the neck is quite different to that of the face and so to create a smooth transition between the two is essential for a natural appearance. Your practitioner will focus on the severity of the aging of the skin in the neck area, they will also inspect the level of laxity of the skin, the intensity of lines on the neck, from skin to bone and in relation to the whole face and neck area, including bone structure, volume, and then assess which need to be treated, in what order, and using which procedures.
Ultherapy®
Ultherapy non-surgical lifting and how to enhance collagen are the most asked questions concerning non invasive procedures.

Neocollagenesis with Ultherapy: to induce collagen or new collagen fibers are the most used expressions to translate what technology can bring to, not only our skin layer, but also deeper layers such as subcutaneous areas. Ultherapy uses focused ultrasound to heat and generate micro-coagulation zones at different depths. The micro-coagulation zones trigger a direct and indirect effect on fibroblasts inducing new collagen and elastin production. It is a precise and effective way of really bringing enough new collagen and elastin to achieve a satisfactory clinical result. Microfocused ultrasound is the best and most versatile heat technology that can bring new collagen and elastin to 3 different depths, different densities and is approved as a non surgical lifting tool.

Our secret in using Ultherapy is:
Ultrasound to visualize and customize our protocols according to each area treated and each patient.
Use a potent numbing cream creating a comfortable treatment according to each patient's sensitivity to pain.
Use of treatment in combination with others, if necessary, to achieve the desired result.
At Ocean Clinic, Marbella we believe that neocollagenesis at all levels and layers is one of the pillars of our 3-dimensional approach to restore a youthful look- from skin texture to a tight subcutaneous layer - a great way to fight the effect of gravity that worsens with age.

Microfocused ultrasound with visualization (MFU-V) treatments have no downtime. Results can last from 1 – 1.5 years depending on the severity and area treated. It can be used as a preventive tool or as an antiaging treatment. Depending on severity, vectors and depth of tissue layers it can be used alone as a lifting treatment for face, neck, chest or body areas, or combined with other treatments such as : injectable fillers, ipl/lasers, botulinum toxin, microneedling, body tightening, biostimulators - radiesse dilute, pre fat grafting, post surgical maintenance.

There is no need for preparation nor specific aftercare.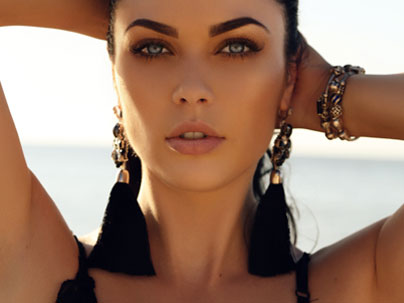 "Here at Ocean Clinic Marbella, the idea is to use different technologies in one session to offer 3d results in less sessions. According to recent publications the combinations also have a boosting effect when the goal is new collagen and elastin stimulation".
— Gabriela Casabona MD. Aesthetic Department, Ocean Clinic, Marbella.
Thread lifts
What is a thread lift? Does it substitute a surgery? Are they absorbable and what can be expected?

The thread lift with absorbable threads has been on the market for many years but its use requires a highly detailed plan and an experienced physician to guarantee the best aesthetic result and duration. There are two different types of threads on the market:
Poly lactic acid (silhouette) which are bi-directional threads that use cones to create lift
PDO threads (anchor, barb) that can be used at many depths- from dermis to subcutaneous - and are unidirectional using barbs to create lift or simply collagen stimulation in more superficial layers of skin.
The treatment is fast, safe and has an immediate effect but does not substitute a surgery in the power of its lifting effect or duration (12-18 months). It is very good as a single tool for very mild cases when the patient has not lost volume and has a good skin thickness, or as a complementary treatment combined with fillers, botox or other technology.
✓ It can be used in the face, neck or other areas such as arms, gluteus and abdomen.
✓ It does not require preparation and downtime is between 3-7 days.
✓ Relative rest is recommended especially for body areas.
Injectable Fillers
Injectable fillers have no downtime and a very low rate of complications. Filler treatments can be performed alone or combined with other procedures.

One of the first and more important points of facial aging is the loss of bone structure, this can begin as early as age 25. Our team believes that volume and structure restoration are fundamental pillars of a 3-dimensional approach for facial rejuvenation. The bone structure and the facial fat compartments are responsible for the shape, projection and proportion of a young and beautiful looking face. This is an important factor when it comes to neck rejuvenation as the neck is a reflection of all the structures above it; temples, malar and jawline.

These layers are directly related to facial vectoring and play an important role in supporting the soft tissues against gravity. With age we lose projection of these bone and fat structures which affects, not only the youthful appearance, but also alters the facial proportions. The maxilla starts to become less projected which reflects in the eversion of the lip, the cheeks starts to lose projection - which can reflect deepening of the lower eyelid/ cheek junction, resulting in a more tired look. Many other changes occur in this direction, resulting in an aged look.

Our goal is not only to rejuvenate but also slow down the anatomic aging process by enhancing soft tissue support. Our approach is therefore to use this powerful tool to prevent or restore a fresher and younger look to the face and neck.
What to know before injectable filler treatment
We prefer to use only absorbable and biocompatible products due to the high rate of possible complications of all other non-absorbable and less biocompatible types of fillers. Normally injectable fillers have no downtime and very low rate of complications, if the patient is well selected and follows the aftercare recommendations. The results last up to 2 years depending on the area treated, product brand and type. Filler treatments can be performed alone or combined with other procedures like: injectable muscle relaxants, microfocused ultrasound / Ulthera, IPL / laser, superficial peelings, bio stimulators, or even facelift surgery as a maintenance or as a preparative treatment.

There is no need for skin preparation before the treatment. As aftercare, our team recommends not to exercise on the same day to diminish the risk of bruising in the injected areas.
IPL / Laser treatments
Intense pulsed light (IPL) and Laser treatments have a very low rate of complications. Different IPL / Laser treatments can be used together.

There are numerous signs of aged or unhealthy skin: sun spots, lack of collagen, large pores, thick or rough skin texture, hyper- or hypopigmented areas, superficial wrinkles and many more. Over the last years many new technologies were introduced to the aesthetic market aiming to treat, or at least control, such conditions.

At Ocean Clinic we consider the treatment of every layer of the skin an important pillar of a 3-dimensional rejuvenation process. There are many different cellular structures that play a role in skin aging, such as melanocytes (they produce the melanin pigment), vessels, immunologic cells and the famous elastic fibers of the skin (collagen/elastin). Any rejuvenation treatment should be very selective when treating those structures to avoid damage to other structures, this is why we believe in a multi-level, multi-technology approach for our anti-ageing and skin rejuvenations treatments.
What to know before IPL / laser treatments
IPL (Limelight xeo® CUTERA) - optimal to treat skin redness and pigment disorders.
YAG long pulse (xeo® CUTERA) - used to treat telangiectasias (spider veins) and small vessels.
YAG micropulse (Genesis xeo® CUTERA) - targets hyperpigmentation disorders and produces skin tightening by stimulation of collagen fibers.
Non Ablative Fractionated Erbium Glass (Fraxel®) - addresses pigment disorders, large pores, stretch marks and scars.
Ablative RF (Venus Viva™) - used for skin tightening, stimulation of collagen / elastin fibers and treatment of pigment disorders, stretch marks and scars.
The rate of complications with IPL / Laser treatments is very low when the right conditions are addressed with adequate technology. In some patients skin preparation is needed before a treatment, especially in patients with darker skin or melasma. The aftercare is very important and each technology has specific recommendations that our team will explain to you.

Different IPL / Laser treatments can be used together and in some cases be combined with other procedures such as superficial peelings, or skinbooster / filler treatments.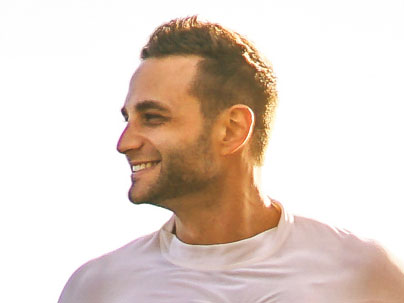 "After 20 years working with lasers and other technologies my conclusion is that no tech is good enough alone. There is always more than one layer to be treated and more than one target to be hit in order to achieve a holistic result"
— Gabriela Casabona MD. Aesthetic Department, Ocean Clinic, Marbella.
Bio Stimulators
Recently, the use of injectable bio stimulators, such as Radiesse, in a hyperdiluted form has increased. In this form, it is a biostimulatory agent, rather than a volumizing filler, and it improves skin quality, texture, tone and firmness. It can be used in the face, neck, décolletage as well as other areas of the body.

Biostimulators treat the loss of volume as well as tightening the skin at the same time. They work by stimulating the body to produce its own collagen and so work in a natural way to produce firmer, more plump skin and a more youthful appearance.

At Ocean Clinic we use Radiesse Dilute - this can be used in combination with other procedures and treatments, please see the guidelines as mentioned above for injectable fillers.
Injectable Muscle Relaxants
The use of injectable muscle relaxants, using specific toxins, is one of the most important tools among minimally invasive rejuvenation procedures. There are 3 different toxins that can be safely and effectively used, each one having different properties and effects for different areas and patients. Muscle education is one of the pillars of our 3d approach to rejuvenation. The muscle movements used in facial and neck mimics play a very important role in facial and neck aging. The muscles are directly related to facial expression such as: smiling, kissing, frowning etc.

As we age we lose bone structure, fat volume and skin density - these not only support muscle movement, but also add some resistance to its movements. As we age the skin starts to reflect every move and so dynamic and static wrinkles begin to appear. One of our aims is not only to rejuvenate, but also to have a preventative approach to the aging process. Our team's goal is to use this powerful tool to restore a fresher and younger look to facial mimics. Our secret is to customize the plan of application and dose to each patient, according to patterns of contraction and muscle force so the toxin can offer optimal duration alongside a natural effect.
What to know before injectable muscle relaxants
Typically, these treatments have no downtime. The duration is approx 4-6 months depending on the area treated, the amount injected and the loss of fat volume in the specific area. It is an excellent procedure alone or simultaneously combined with other procedures such as: injectable fillers, skin boosters, ipl, superficial peelings.

There is no need for preparation but our team recommends that if women plan on having eyebrow tattoos the treatment should be done 15 days prior. The aftercare is simple - our only recommendations are not to rub the treated area, or exercise for 24 hours after the procedure.
To find out more about our combined treatments or any other procedures available at Ocean Clinic, please contact us today for a consultation.