Enter the facelift-lite!
Over the last few years the age of people requesting or debating a facelift at a younger age has increased dramatically. Mid to late forties is becoming a regular age range for people to consider a surgical lift for a longer-lasting outcome. Due to technological advances and developments in technique, the facelift is now something which can offer a less dramatic alteration to the overall look and so facelifts can be more of a maintenance plan (having lighter lifts once a decade, for example, to keep your looks as natural as possible) as opposed to a one off rejuvenation procedure in later years.
What does a light facelift entail?
During a lighter facelift there would still be a removal of some excess skin (an incision is made close to the ear and the inner layer of the face and neck muscles are lifted) but due to the youth of the patient, the skin's laxity would be a lot less and so there is less work to be done than in a much older patient. The procedure would be quicker and require slightly less down time to recover. A facelift may also include a fat transfer whereby the patient's own fat is removed from a donor site from their body, processed, and reintroduced in any areas of the face that have lost volume or to reduce the impression of the tightness of their newly lifted skin.
Facelift recovery…
A facelift is far more advanced these days and the results are far more natural in order to allow patients to continue to look their best. Recovery from any facelift, light or otherwise, requires some post-op down time. A full facelift may take around two weeks, but a lighter one could possibly be more on the one week scale, depending of course on the individual. A younger patient may well recover quicker than an older one and the swelling and bruising is reduced by age as well as severity of the surgery.
How long will a light facelift last?
The facelift is a long lasting procedure, however a lighter version will typically last for 5-10 years as some laxity will begin to show during this time. The more full facelift offers around a ten year mark as there was more work done to achieve the goal.
The long term face plan
As mentioned, the lighter facelift is not a one-stop procedure for eternal youth. The 40 something is more likely to have a long game in mind, a plan in which this is just one of the steps. The future of their face is under construction in this plan, for example they may be opting for a light facelift at a young age and will combine some non-invasive treatments such as injectables to support the results of this until perhaps the day comes when their second light facelift is due. Doing this can help the patient to maintain their looks, have a good idea of the financial commitment and allow them to plan accordingly. This more long-term planning is absolutely becoming a popular way for younger patients to be able to keep their facial features theirs; not to have a shocking transformation at a later stage in life, but to slowly and gradually maintain their looks in the most natural looking way possible.
Finding the right plastic surgeon is ultimately the most important thing when considering any surgical procedure and so Ocean Clinic always recommends doing your research, speak to a variety of doctors and practitioners, as well as existing patients and find the surgeon you connect with as this may well be a long term relationship. Trust is paramount, at Ocean Clinic we always offer an in-depth analysis of every individual and ensure that our understanding of their wants and desired outcome is on point. Expectations can sometimes be difficult to translate and so it is absolutely vital that this is agreed upon and understood prior to any procedure planning.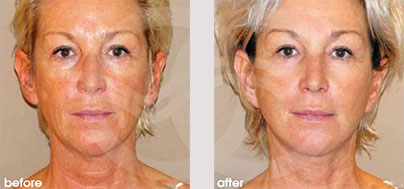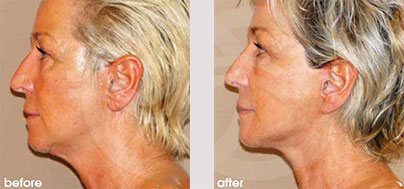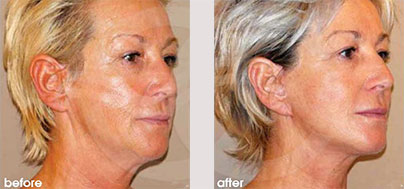 Before & after photos: PAVE facelift and neck lift
If you are considering a facelift, contact our highly professional and experienced team of surgeons at Ocean Clinic, Marbella for a consultation.