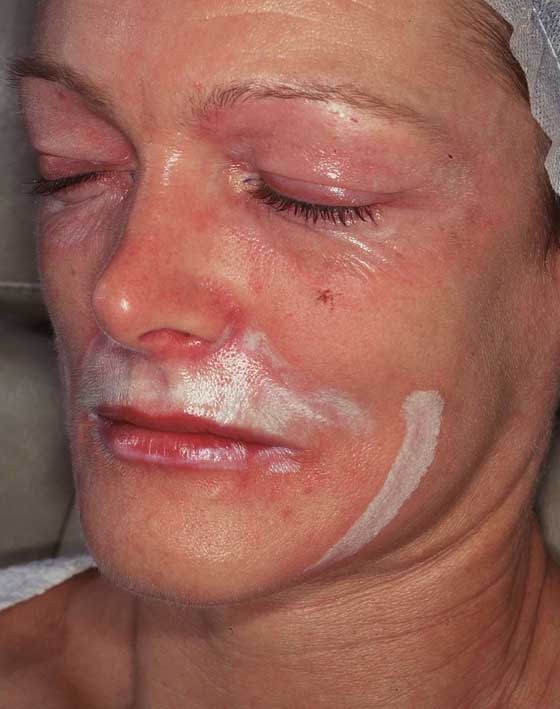 Who is suitable for a Deep Peel?
In general, a deep peel is most suited to aged, deeply lined, sun damaged, acne scarred or otherwise marked skin.
Can small areas of the face be treated?
Yes, for instance a peri-oral deep peel is an excellent way of treating "smokers lines" around the mouth.
How will my skin look after the peel?
Immediately after the peel your skin will look very red but smooth and unlined. The redness fades over the following days and weeks to leave soft, blemish-free skin.
Can I still sunbathe afterwards?
Yes you can, but you must protect your "new" skin with Factor 50 Sun Protection at all times when outdoors.
How long does the effect last?
Depending on skin quality, lifestyle, sun exposition etc 6-10 years.