Industry Leading Facelift surgery in Madrid Spain
Facelift has becoming one of the most popular facial rejuvenation procedures desired. Although in the past the over-corrected plastic look was all too common, today, a skilled plastic surgeon can produce beautiful, natural-looking results. A Facelift, from Rhytidectomy, the surgical removal of wrinkles and sagging skin, is a cosmetic surgery procedure, used to reduce facial wrinkles and other signs of aging and to give a more youthful appearance. Multiple types of lifts usually involve the removal of excess facial skin, often with tightening of underlying tissues and muscles in the patient's face. The basic idea behind a facelift surgery is to remove excess skin, that is loose and sagging on the face, and to tighten the underlying tissue.

Minimally Invasive Techniques. All types of facelifts can be performed by using the minimal incision or short scar technique. Minimally invasive facelifts offer natural looking results and less downtime. Long Lasting Natural Look. With meticulous attention to tightening and repositioning muscle and skin, in addition to sculpting and repositioning facial fat, plastic surgeon Dr Richard Fakin in Madrid creates a rested, youthful, long-lasting natural-looking result. Many patients look as many as 5-10 years younger and, best of all, instead of looking lifted, today's patients simply look refreshed, rested and healthy.

"Every man and woman deserves the chance to turn back the clock". Friends will recognize that you look better but they won't know why. With today's new surgical techniques and technology, facelifts now last longer than ever before. These modern techniques are also less invasive, which means less swelling and a shorter downtime for the patient. Step-by-Step. Dr Richard Fakin Director and Head Surgeon of Ocean Clinic Madrid begins with a very short incision along the hairline, from the temple, down around the ear lobe and to the back of the ear. After separating the skin from muscle and fat underneath, it is then pulled up and back, and the excess removed. Sagging muscles and tissues can also be tightened, and fat deposits can be removed or repositioned to produce a more youthful shape to the face. Revision. The excess skin that is removed never returns, so you will always look younger than you would have without surgery. The skin does continue to age, however. When new sagging develops, you may, if you choose, have a minor tuck-up procedure to correct it. Dr Fakin will help you decide if a tuck-up is needed.
Testimonials ... patient experiences
Full facelift with autologous fat transfer
During my first meeting with Ocean Clinics plastic surgeons, I was immediately reassured by his real interest in understanding what my objectives were and what he recommended surgically. As a 66 year old, I wanted a fresher look without looking drastically different. This resulted in a lower facelift and upper eyelid surgery.

Having made the decision to consider a facelift surgery, the Patient Manager went through all the various consent papers explaining the pre-op requisites and details of what to expect during and after the operation. Her kind and friendly personality was really helpful. The unique set up of Ocean Clinic makes one feel special and that your welfare really matters.

t was great to be able to call OC day or night and have any questions on your recovery progress answered. The bruising and swelling was quite impressive but does improve! The eyelid stitches were removed after five days and the face ten days later – both painless procedures.

Like childbirth, the immediate pain and discomfort are soon forgotten and well worth the new confidence gained !

I consider being very fortunate to have put my face in the safe and competent hands of Ocean Clinic. What better testimony though of his talents are the before and after photos attached. Knowing how important it is to feel in safe hands, I would not hesitate to recommend Ocean Clinic.
In safe hands!
At Ocean Clinic, we combine the best plastic surgeons, experts in facelift surgery with more than 15 years of combined experience and knowledge in plastic, aesthetic and reconstructive surgery.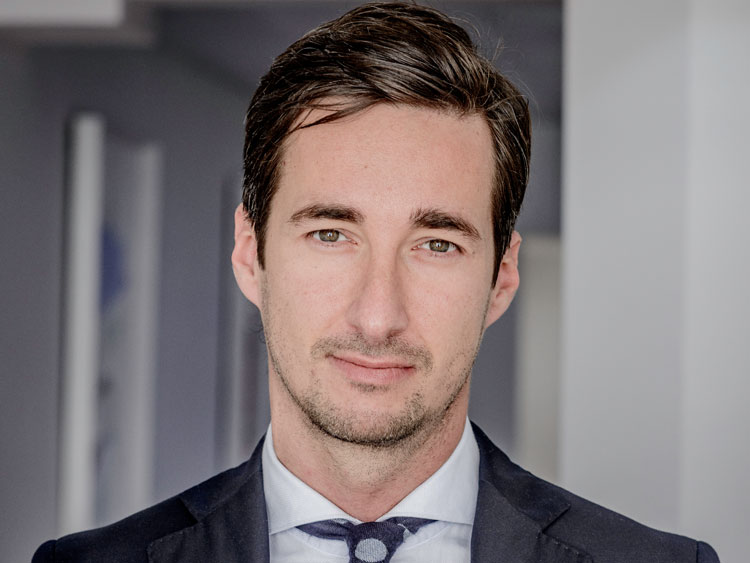 Dr Richard M Fakin
Doctor Fakin, founder of Ocean Clinic in Madrid, one of the best plastic surgeons in Spain. PD Doctor Fakin is a registered plastic surgeon at the Medical College of Zurich and Madrid, a member of the European Board of Plastic Surgery and an associate professor at the University of Zurich. He specializes in cosmetic, reconstructive and secondary optimization surgery. He is the author of numerous reviewed scientific publications and numerous contributions for books.
View CV Dr Richard Fakin
Ocean Clinic Madrid
One of the best clinics for plastic surgery and aesthetic medicine specialized in facelift surgery. With more than 1000 surgeries a year, 15 years of experience and great international reputation, Ocean Clinic in Madrid's Barrio de Salamanca. Luxuriously equipped paying homage to the style and elegance of the building where it is located.