Eyelid Surgery Blepharoplasty - Madrid
Eyelid surgery, or blepharoplasty, a plastic surgery procedure, to remove sagging skin and pouchy pockets of fat from around the eye. These often develop as we age and the skin loses elasticity but eye bags can also be also be hereditary and appear in younger people.

The blepharoplasty procedure to correct the problem is relatively quick and straightforward, with scars hidden in the fold of the upper eyelid or directly under the lashes on the lower eyelid so they are effectively invisible.

Patients requesting this cosmetic procedure complain that people often think they're tired, when actually they are sleeping well and feel just fine. Puffy bags and drooping eyelids can make people seem much older than they really are – and in severe cases it can even interfere with vision.

Lower blepharoplasty or lower eyelid surgery – involves the removal of herniated orbital fat, as well as tightening of the under eye skin and muscle structure. In some cases, fat grafting or fillers are also used to smooth the transition from cheek to eye.

Upper blepharoplasty is used to correct Hooded Eyes, which result from an excess of eyelid skin. An incision is made in the upper eyelid and excess skin is carefully removed. Orbital fat is also removed to reduce a puffy appearance.

Blepharoplasty is generally performed under local anaesthesia with sedation. The entire procedure takes no more than two hours and you will be able to go home afterwards. The results of a well-performed eyelid surgery, blepharoplasty usually last 10-15 years, giving you long term benefit.
Blepharoplasty Testimonials ... patient experiences
Hi, my name is Signe, and I had an eyelid lift done 2 months ago with Ocean Clinic. Self-improvement is a must in today's fast- paced world. My job entails meeting many people and working long hours. Each morning I awoke feeling great, but I always looked as though I was weary and tired, and also- ever since I was a young girl - I, have had problems with fat deposits under my lower eyes. So, I decided to seek professional advice with regards to this problem. I visited many aesthetic and cosmetic clinics before my final decision for Ocean Clinic, plastic surgery clinic, which was made due to several factors:

• Professionalism – which was impeccable during every part of the process, and the element of trust established during my first consultation with the plastic surgeon from Ocean Clinic.
• Plastic surgery at Ocean Clinic in Madrid is of the highest standard and uses the latest technology, so I felt my health was in safe hands.

The day of the blepharoplasty operation, even though I was nervous and a little excited, everything went according to plan. I chose a local anaesthesia, and the pain was minimal. The recovery was quick with stitches being removed after 5 days, and the after care was excellent. The operation was a mere two hours, but the effects will be beneficial for years to come. Thank You, Ocean Clinic, best plastic surgery clinic.
Blepharoplasty upper and lower
After having 2 kids in 3 years - believe me, I was looking my age! Permantly ticed eyes, empty, sagging breasts and a nose I had always hated. It was time for action and after many consultations with various plastic cosmetic surgeons I chose Ocean Clinic.

I just connected with Ocean Clinic really well and when he described what could be actieved - well, it felt like he could read my mind. The whole eyelid process from consultation to surgery to aftercare was so caring and personal. And the results - well - look yourself! Way beyond all my expectations.

Now I feel like a seriouslly "yummy mummy" and cant thank best plastic surgeons from Ocean Clinic enough.
Blepharoplasty - delighted results
I am Louise Taylor, 49 years old and Head Nurse of Marbella!!

As the eyes are the first area of the face to show ageing, and I was no exception, I asked my lovely and very talented Boss, Dr Kaye for a Blepharoplasty.

I cant tell you how delighted I am with the results, and I think my photos show that. Its a small cosmetic surgery for a big change.
Upper and lower eyelid surgery
The plastic surgeon performed both upper and lower blepharoplasty surgery on me at the end of November 2009 after a prior consultation at his plastic surgery clinic. From the outset I was made to feel at ease by Louise his Practice Manager and any reservations or pre-operative concerns were quickly allayed upon meeting the plastic surgeon of Ocean Clinic. He was totally professional and very understanding of my questions and never once made me feel unsure of undergoing the eyelid procedure that I had thought about having for a long time. He explained the blepharoplasty in detail and took pre-operative photographs.

The eyelid operation itself went very smoothly and whilst I suffered extensive bruising for some weeks after the operation I am totally delighted with the result. I no longer look tired and both full on and profile shots of my face since the operation have made me realise just how much of a difference the surgery has made. Should I decide in the future to have any additional surgery there is no other plastic surgeon I would even consider operating on me. Ocean Clinic has given me a little of my youth back, but in addition has given me confidence in the knowledge that there are cosmetic surgeons out there who listen to their clients and have a genuine desire to deliver a really good result and thank him for that and also thank Louise for being such a comfort and grounding influence.
In safe hands!
At Ocean Clinic, we combine the best plastic surgeons, experts in blepharoplasty with more than 15 years of combined experience and knowledge in plastic, aesthetic and reconstructive surgery.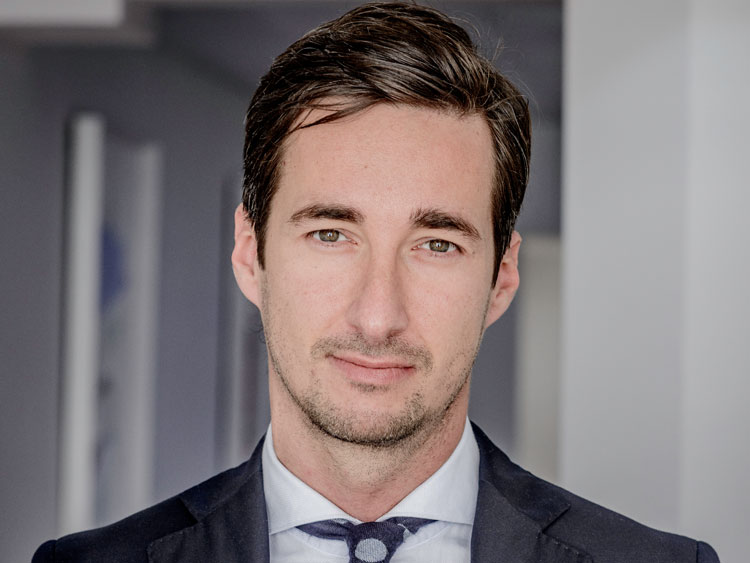 Dr Richard M Fakin
Doctor Fakin, founder of Ocean Clinic in Madrid, one of the best plastic surgeons in Spain. PD Doctor Fakin is a registered plastic surgeon at the Medical College of Zurich and Madrid, a member of the European Board of Plastic Surgery and an associate professor at the University of Zurich. He specializes in cosmetic, reconstructive and secondary optimization surgery. He is the author of numerous reviewed scientific publications and numerous contributions for books.
View CV Dr Richard Fakin
Ocean Clinic Madrid
One of the best clinics for plastic surgery and aesthetic medicine specialized in blepharoplasty. With more than 1000 surgeries a year, 15 years of experience and great international reputation, Ocean Clinic in Madrid's Barrio de Salamanca. Luxuriously equipped paying homage to the style and elegance of the building where it is located.