At Ocean Clinic Marbella we use water jet-assisted liposuction which is extremely gentle and reduces swelling and bruising. Pain and recovery time is minimal and you will be able to sit using the special pillow we provide (although long periods of sitting are to be avoided). You are likely to feel fatigued for a few days but after that you will be able to return to work (unless you have a very physical job). Buttock augmentation with implants is more invasive and has a longer recovery time, with at least two weeks off work required.
6) You'll ruin your results if you gain/lose weight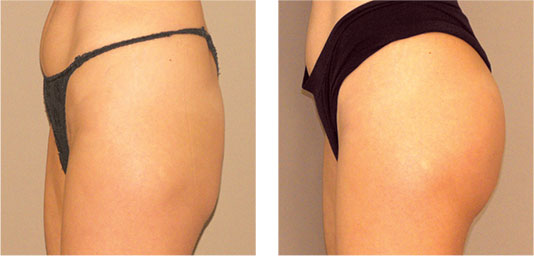 Some people are deterred from getting a Brazilian butt lift because they feelthe results will be temporary and will be easily lost should you gain or lose weight. Actually, once additional fat cells have been transplanted to your bottom, that's where they will remain. These fat cells can increase or decrease in size according to your diet and exercise but they won't disappear. One of the great things about a butt lift with fat transfer is that the fat in your backside behaves normally.
It means that your buttocks will grow or decrease consistent with changes in your overall body weight, keeping you in proportion.
7) Having liposuction will make your skin sag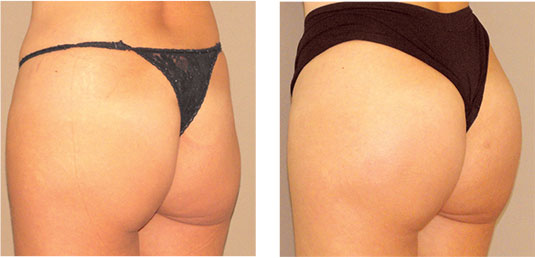 Patients often worry that removing fat from one part of their body to transfer to their buttocks will leave them with sagging skin. However, the amount of fat taken from any one location is not usually enough to leave loose skin. Fat will often be taken from multiple sites across the body via tiny incisions, so the fat loss is very even. The skin in these areas will snap back into place during the recovery process, over the following few weeks.
If you have lost a fair amount of elasticity in a certain area, such as your tummy following pregnancy, your surgeon will advise not to have liposuction there. Alternatively, you might want to consider combining your BBL with another procedure like a tummy tuck.