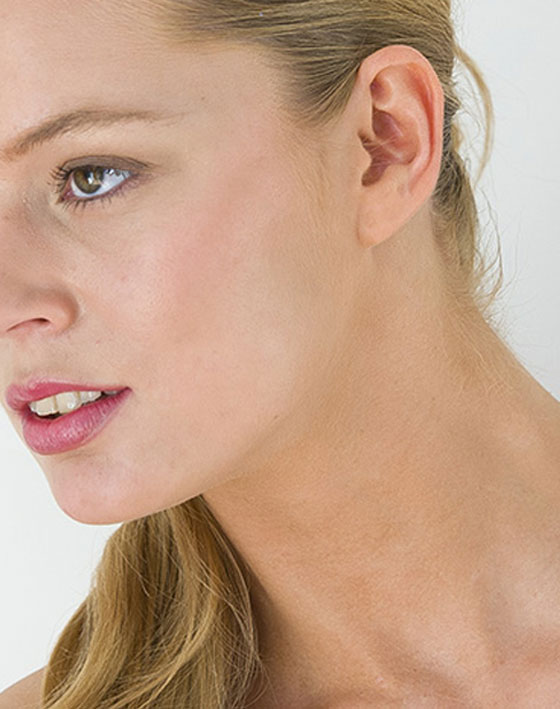 A neck lift is accomplished through small, hidden incisions behind the ears and on the underside of the chin. A portion of the neck's platysma muscle is removed and then stitched together along the midline of the neck. This creates a sling effect, lifting and supporting the soft tissues and permanently eliminating the platysma bands.
Fatty tissue is removed from beneath the chin, while the neck skin is drawn tight and sutured behind the ears, with the excess skin removed. Carefully closing the incisions without undue tension creates a very natural looking result, with no obvious signs that a neck lift has been performed.
We can also employ the use of liposuction to sculpt underneath the chin and create sharper definition around the jawline. Since sagging neck skin is so ageing, a neck lift can easily take many years off your appearance.