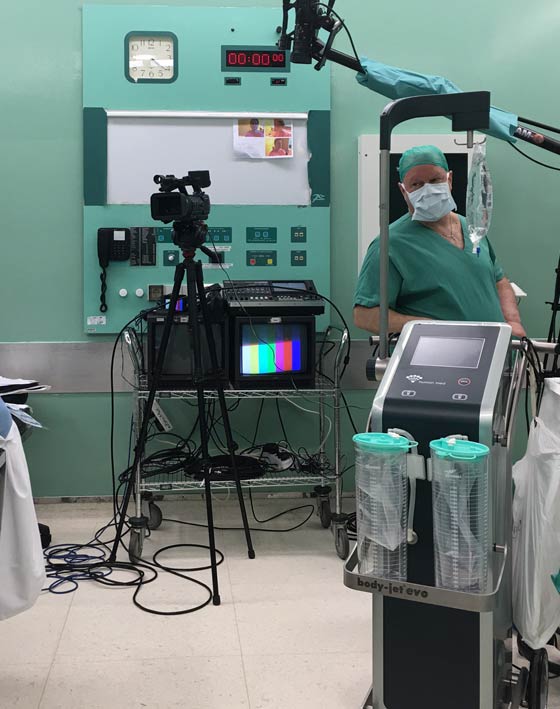 Dr Kaye was inivited as keynote speaker and live surgeon in a workshop at Clinica Teknon in Barcelona on the 18.03.2017
Organized by Dr Ana Torres of Instituto Ana Torres in collaboration with Upviser / Human Med , the workshop included 2 live surgeries, one was the acclaimed Aqualift Facelift technique developed by Dr Kaye, the other 3 dimensional fat grafting to the Face performed by Dr Hilkka Peltroniemi from Finland.

35 Plastic Surgeons from Spain and Europe attended the meeting endorsed by SECPRE and SETGRA to listen to the lectures and to interact live with the surgeons in the operating room.

We congratulate Ana to this successful event and thank the whole team at Clinica Teknon for the hospitality!