Nose Correction Rhinoplasty
... and what to know before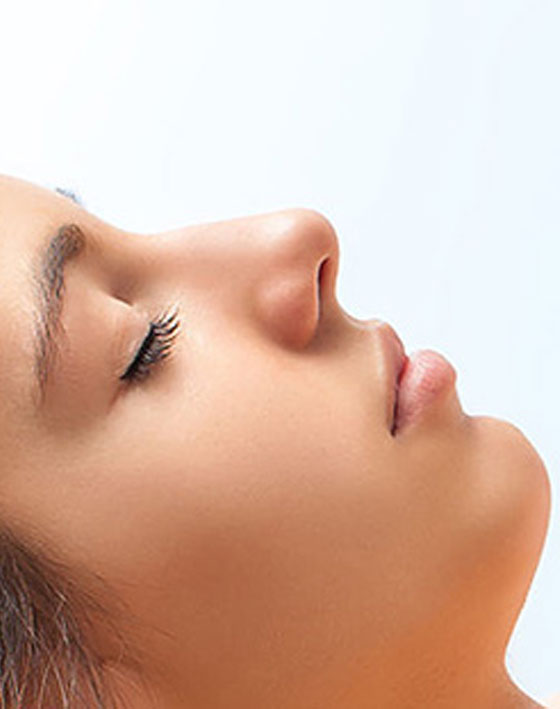 WHICH TYPE OF RHINOPLASTY IS RIGHT FOR ME ?
The shape, cartilage structure, skin quality and eventual existing functional deficits of your nose are key in choosing the nose correction technique (open or closed rhinoplasty) best suited to you and if any functional corrections of the septum or the turbinates are necessary.
We will examine and explain if any changes to your chin or cheek region are recommendable to achieve a balanced and harmonic result.
CAN MY BREATHING ISSUES BE ADRESSED AT THE SAME TIME ?
If you have trouble breathing you may suffer from internal nose problems like a deviation of the septum or an enlargement of the turbinates (concha). Our surgeons may ask you for additional exams like a MRI Scan and will discuss every case with our collaborating ENT surgeons.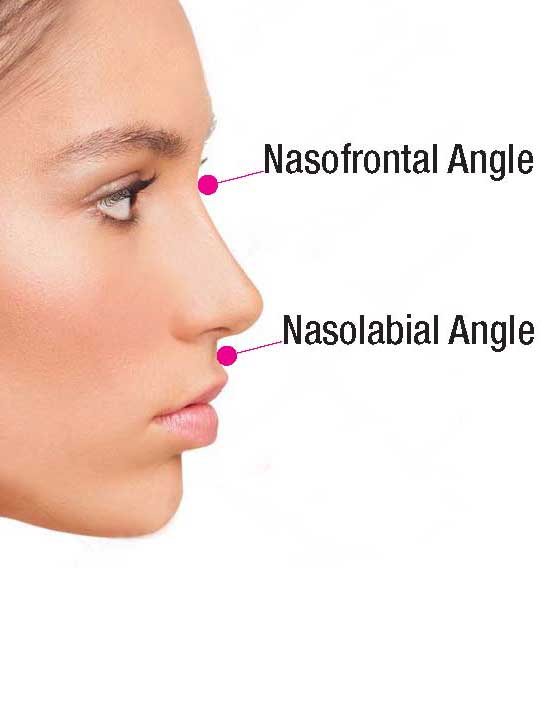 CAN MY SKIN BE ADRESSED AT THE SAME TIME ?
If your nose skin shows signs of photo-ageing like stains, pigmentation, fine lines / rhytids and a general loss of brilliance a peeling maybe recommended by us.
WHERE ARE THE SCARS PLACED ?
We will discuss with you if either an open technique (small cut on the base of the nose) or a closed technique (from inside the nostrils) is more appropriate, in case of the scar on the base of the nose it is normally hardly visible after 2-3 months.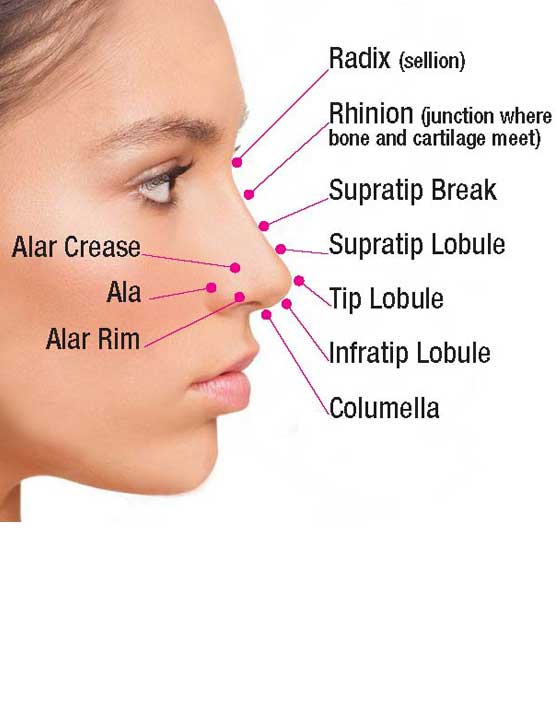 HOW IS THE OPERATION PERFORMED ?
This kind of procedure is mostly performed under deep iv sedation (Twilight sleep) for tip refinement procedures or under general anesthesia if the nasal bones need to be addressed. The procedure is generally pain-free and takes between 1-3 hours.
HOW LONG IS THE RECOVERY ?
Recovery is 7-10 days, with some swelling and bruising during the first 7 days. Stitches maybe removed by day 7 and swelling and bruising have mostly subsided after 10 days. Makeup can be worn after a week. There may be some numbness of the skin and hardness of the subcutaneous skin layers during the first 4-6 weeks before recovery is complete. It may take up to 1 year to achieve the final aesthetic result due to long lasting residual swelling of the nose.