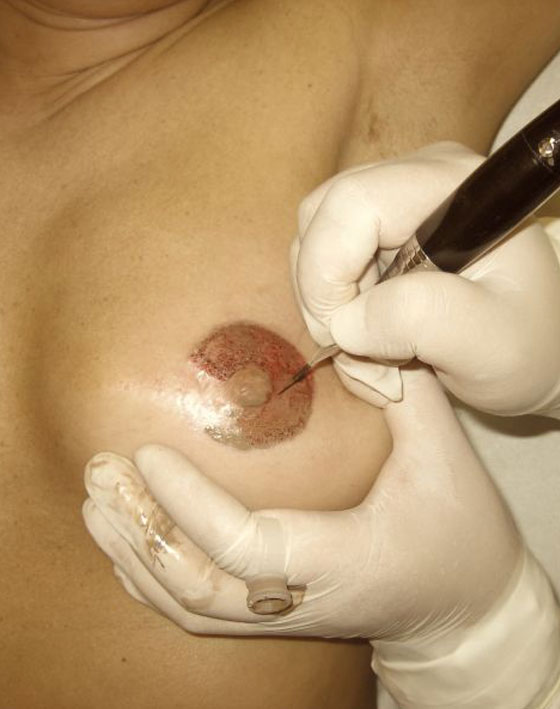 Breast Reconstruction After Mastectomy
Nipple areola reconstruction using tissue
Around three to four months after breast reconstruction surgery, once your new breast/s has had time to heal, you can have a simple surgical procedure to recreate a nipple from existing breast skin. The new nipple and areola is then tattooed to simulate the natural colours, which will be matched to your existing nipple in the case of singular mastectomy.
Nipple areola reconstruction using 3D micropigmentation
It is also possible to reconstruct the nipple areola non-surgically, via 3D micropigmentation (also know as medical tattooing). The result can be highly lifelike and this method avoids the need for further plastic surgery, which patients may prefer following the trauma of mastectomy and breast reconstruction.
3D micropigmentation in other breast surgeries
Micropigmentation can also be used to correct areola asymmetries following breast augmentation, breast lift or breast reduction surgery. Or to restore pigment in white scar tissue around the areola.